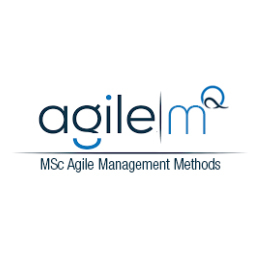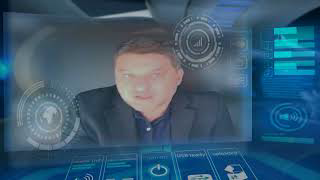 MSc Agile Management Methods presentation video
Contact: 
Director: Leonidas ANTHOPOULOS, Professor (email: lanthopo@uth.gr)
Secretary: Argiro GERAKOPOULOU (tel: +302410-684708, email: msc-agile@uth.gr)
General Information:
This Master's Program is built on the Master's degree in Project and Program Management and will operate in accordance with its regulations, as well as in accordance with the provisions of Law 4485/2017, as applicable in the decision of the Minister of Education, Research and Religious Affairs no. 216772/Z1 (Government Gazette 4334/τ. B'/12-12-2017).
Subject Area- Aim
Agile management methods (Agile Management) are evolving dynamically, as they enable organisations to achieve their goals with less bureaucracy and with modern techniques. Agile management methods attract the attention of both the private / public sector, and the academic community. More specifically, projects and organisations adopt agile management methods and businesses and organisations focus on project management methods. This is evidenced by the several active scientific organisations as well as organisations that focus on the subject area of project management, whose aim is to advance the field of agile management. At the same time, keeping up with the latest developments has become necessary, as the subject area is currently evolving.
The aim of the Master's degree in Agile Management Methods is to provide postgraduate studies in agile management methods. It mainly focuses on the geographical area of Thessaly and the neighbouring regions. Specifically, the Master's in Agile Management Methods aims to:
provide Higher Education graduates with specialist knowledge and prepare them for employment in Public Sector organisations, as well as small and medium-sized enterprises, by focusing on Business Administration and more specifically Agile Management

modernise organisations and businesses, as well as ensure the successful implementation of programs and projects that focus on the development of the region of Thessaly and Greece in general,

promote knowledge in the specific subject area of the program,

promote research in the subject area of agile forms of management, project management and management by projects,

prepare postgraduate students for doctoral studies and participation in research and European programmes that focus on networking, mobility, work experience or employment.
The degree awarded is the Master's in "Agile Management Methods - (Master's in Agile Management)". To be awarded the Master's degree, students are required to successfully complete the courses described in the Programme of Studies, as well as participate in all the educational and research activities outlined in the program and in the University of Thessaly Regulations for postgraduate studies.
Graduate Admission
The following graduates can be admitted to the programme: Higher Education graduates from Greek Universities, or graduates from equivalent foreign Universities after submitting the equivalence of their degree by the competent body. University and TEI graduates holding a degree in a related field, School of Science graduates, Polytechnic School graduates, as well as graduates from other University Departments who have five years of experience in an area related to the subject area.
Participants are required to know English. The maximum number of admitted students is thirty (30).
The Master's degree in Agile Management Methods is for:
Business executives, particularly those who work in the fields of Administration and Economy

Managers in the broader public sector (e.g. Ministries, public legal entities), Universities, regional and local authorities

Business consultants

Engineers, self-employed or employed in businesses

Researchers and instructors (in secondary, post-secondary and Higher education and lifelong learning institutions) focusing on Business Administration

Higher Education graduates from Greek Universities or equivalent and recognised foreign Universities and TEI graduates

People who wish to enhance their CV by adding a recognised Master's degree
StudyDuration
The duration of studies is three (3) semesters. Students write their Master's dissertation in the third semester. The programme is full-time.
ProgrammeofStudies
The Study Program has been developed in accordance with the quality assurance procedures in Postgraduate education. To earn the Master's degree, students are required to attend, be successfully examined in all courses (which are offered in two semesters: A and B) and write a dissertation in the C semester. Attendance is compulsory, either face-to-face or by distance and the language of instruction is Greek.
The Programme of Studies equates to 90 credits, which are allocated to the courses offered and the dissertation. The core courses are eight (8) and constitute the Master's subject area. Each course is equivalent to 7,5 credits (ECTS). All students are required to submit a Master's dissertation in the last semester of their studies. The dissertation equates to 30 credits (ECTS).
The structure of the course is as follows:
CORE COURSES

A SEMESTER

COURSE TYPE

ECTS

Agile management methods

(agile management methods, agile product management)

Compulsory

7,5

The field of Project Management, fundamental concepts of project management, portfolio and programme management

(general topics regarding management, product life cycle, managing time, cost and finance, quality, risks), project maintenance management

 

Compulsory

7,5

Corporate Strategy and Agility

(Strategy and organisations, project strategy, management, frameworks, stakeholders, projects and programmes/portfolios, preparing organisations for change)

 

Compulsory

7,5

Agile training and skills

(Communication, skills development, knowledge management, conflict and crisis, negotiations, DevOps learning techniques)

 

Compulsory

7,5

CORE COURSES

B SEMESTER

COURSE TYPE

ECTS

Group Dynamics and Leadership

(Organisational Behaviour, culture and group management)

 

Compulsory

7,5

Quantitative methods

(modern management systems, business research, decision making)

 

Compulsory

7,5

Business Economics

(financial management, project cost estimation, business risk)

 

Compulsory

7,5

Research methodology Seminars

(Research methods and dissertation topic proposal)

 

Compulsory

7,5

MASTER'S DISSERTATION

 

(Master's dissertation, Research methods and dissertation topic proposal)

Compulsory

30

Total

 

90
In addition to lectures, other educational and research activities may also take place, such as seminars, conferences, publishing books and other studies, research programmes, educational visits and preparatory courses.
After completing their Master's degree, students can pursue a PhD.
Languageofinstruction
Greek is the language of instruction. Instruction in English may also be offered. The dissertation can be written in English.
Student Admission and Selection process
The aim of the Master's degree is to guarantee the quality of the Programme of Study and the provision of high-level postgraduate studies.
Maximum thirty (30) students can be admitted to the Master's programme in Agile Management Methods. Candidates with the highest overall mark will be admitted to the programme. Candidates who have scored the same mark and are ranked last on the successful candidates list will also be admitted.
In addition, the following categories of candidates are admitted: one (1) IKY scholar who passed the examination for postgraduate studies in the Master's subject area and one (1) foreign scholar of the Greek State. The Department General Assembly can increase the number of scholars.
Candidates who have submitted the required documents within the deadline given, are assessed based on their overall mark, using a scale from one (1) to one hundred (100). The marking criteria are set by the Assembly. Each of them has a weighting factor (100%), as follows:
| | | |
| --- | --- | --- |
| Α/Α | CRITERIA | Weighting Factor (%) |
|   | Degree grade | 35% |
|   | Proof of English language skills[1] | 10% |
|   | Experience in the subject area | 10% |
|   | Proofofsubjectknowledge | 15% |
|   | Grades in courses related to the Master's subject area | 5% |
|   | Interview | 15% |
|   | Other skills (Computer  skills, publications, other foreign languages, other experience etc) | 10% |
 * Τhe thesis grade is only taken into consideration if the thesis was a requirement in the first cycle of studies.
Applicants who achieve the highest overall mark will be admitted to the Master's programme.
Faculty
Members of the Teaching and Research Staff of the Department of Business Administration, University of Thessaly and other Departments of the University of Thessaly
[1] Foreign language certificates and Computer skills certificates should be recognised by ASEP.
Mobile App του ΠΜΣ
 https://play.google.com/store/apps/details?id=gr.dotsoft.teilarisaspms
 https://apps.apple.com/gr/app/msc-pm-university-of-thessaly/id1441648403?ign-mpt=uo%3D4